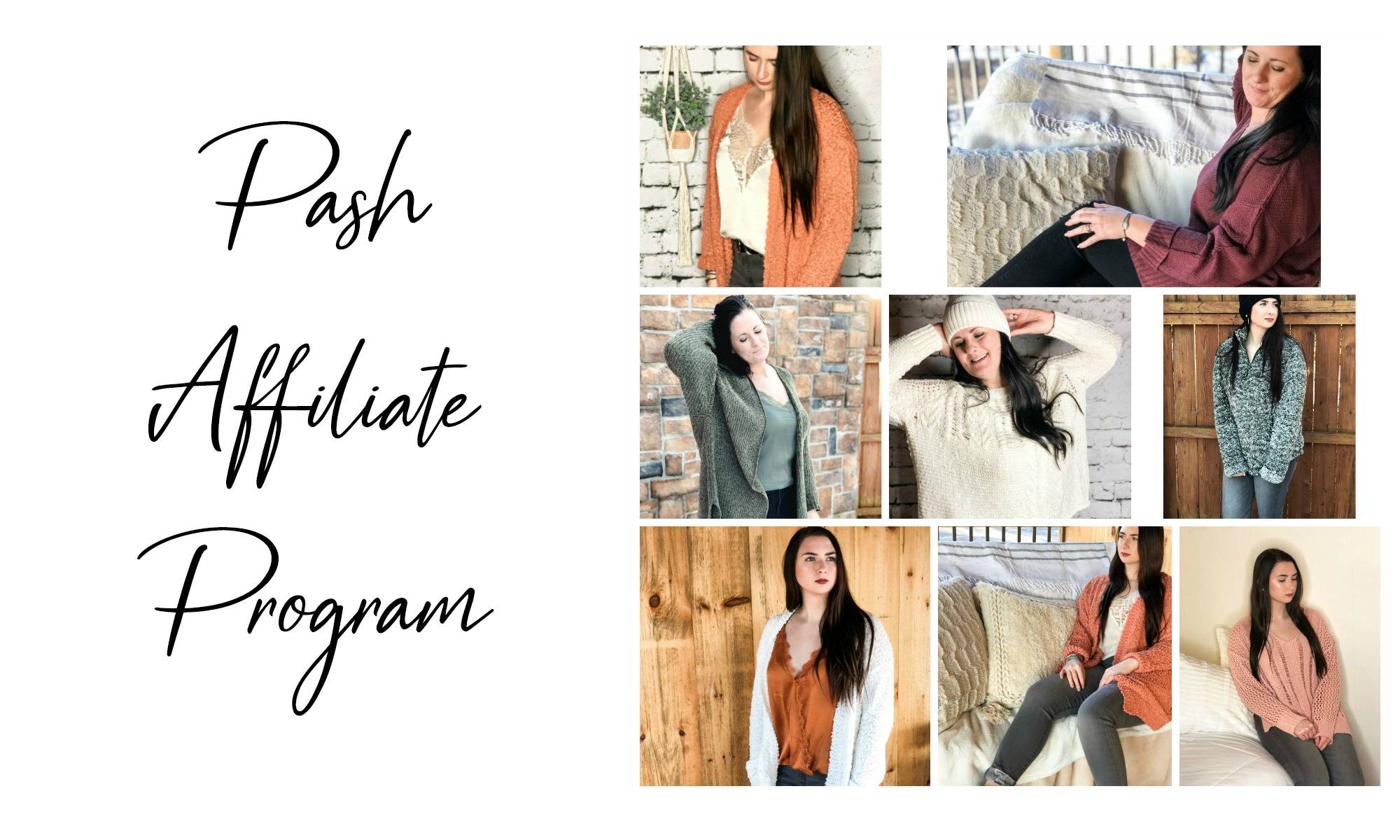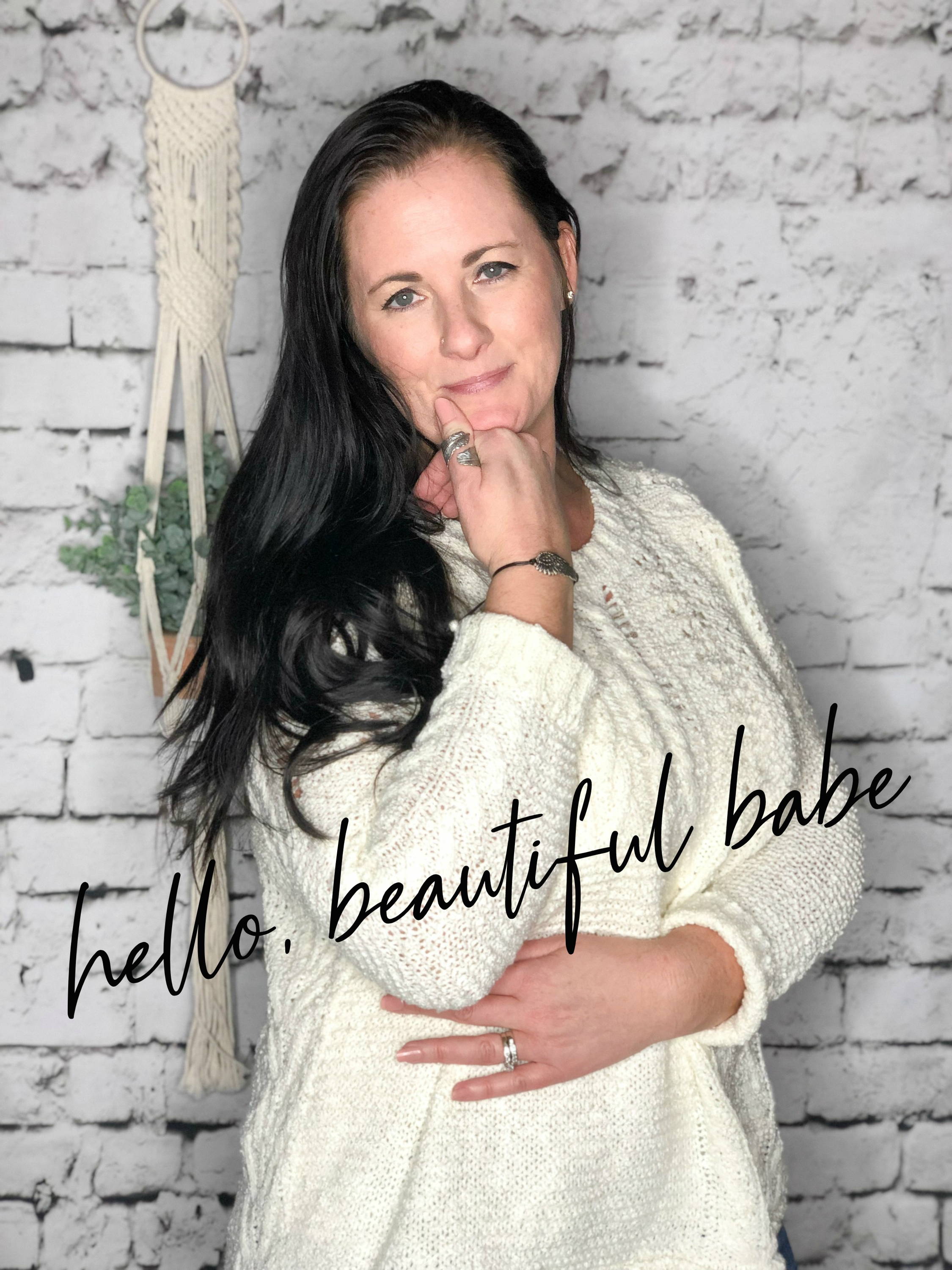 We want to serve women, even if it's in the smallest way, through clothing & fashion to wake up every day, put on an outfit that helps you to feel beautiful, amazing, & confident to help you feel empowered to shine your light into the world feeling like the best version of yourself.
Our goal is to bring you clothing that's simple to put together yet stylish and trendy. We know that you're busy and you don't have time to put a lot of thought into creating cute outfits. We know your goal is that you want to feel good in the clothing you wear!
Our hope is that you believe that you are beautiful, amazing, wonderful just the way you are, you were created to be uniquely you and you deserve to feel amazing. To know your worth & your value. To believe that you are enough. And that you were made for more than feeling unworthy or feeling like you hate your body or who you are. This breaks my heart and I have two daughters, so I have a big heart & deep desire that we can change how we as women view ourselves & begin to take care of ourselves in positive ways. No more feeling like we aren't good enough and talking down to ourselves. I know how it feels, every day I struggle with it, the insecurities, negative thoughts, doubts, fears. My goal is to inspire us all to overcome this and be the wonderful version of ourselves that we were created to be.
Wake up. Get dressed to Feel your Best.Shine your Beautiful Light into the World.

Read More About the Pash Story HERE and Meet the ShopKeeper Here

You might be a Pash Influencer,
if you're...

just a girl who loves her family & home

a babe who loves style & fashion

an everyday casual chic who loves comfort with style

a homebody who loves decorating her home




a life, clothing or decor blogger




a mom who desperately needs a little something for herself

a babe who loves dinner dates & drinks with her gal pals

a girl who wants to encourage, inspire, and loves to build up other babes

a sweet chic who believes in community over competition

a gal who believes when we feel better about ourselves we do better in life

a boss babe, mom boss, hustler, dreamer, go getter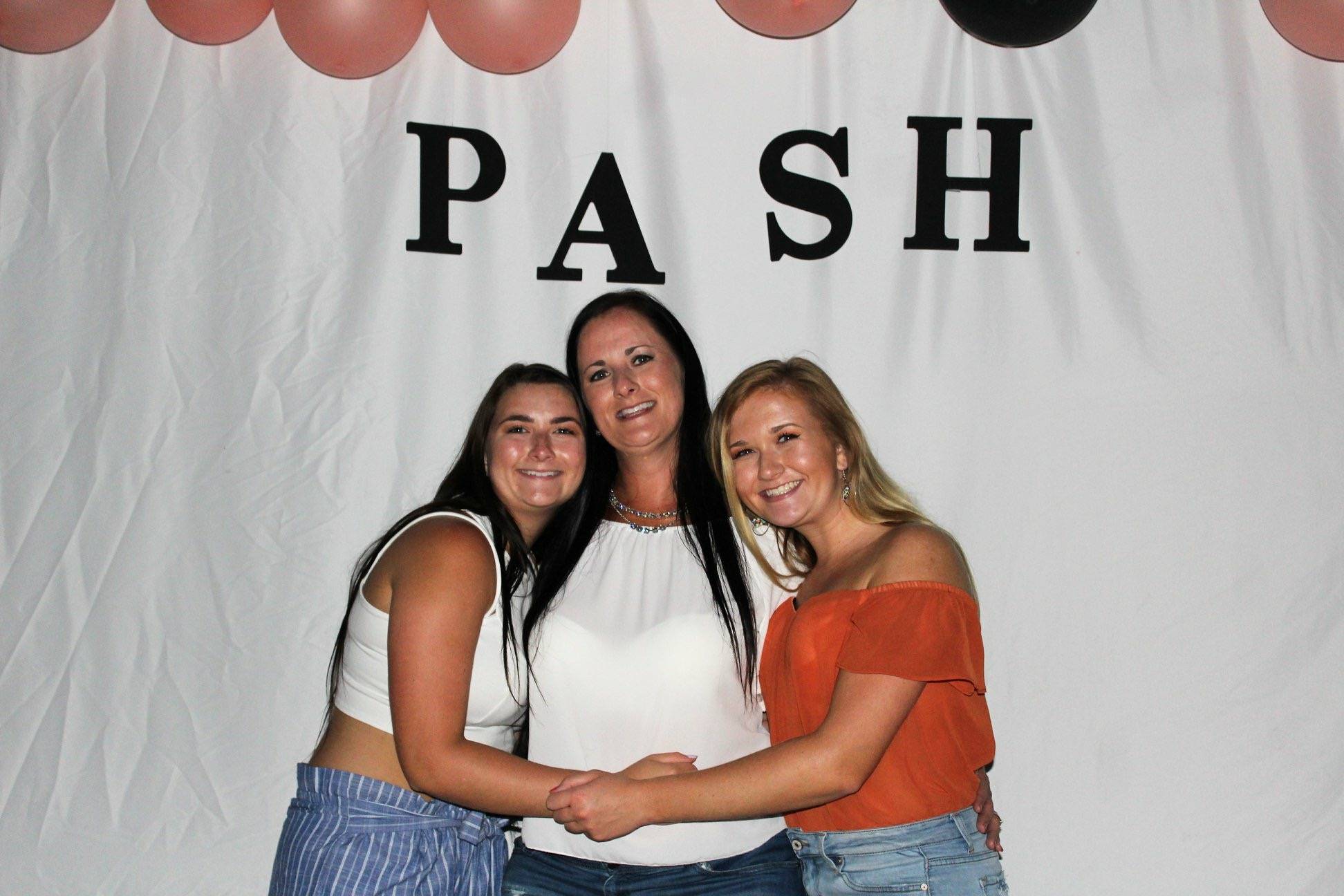 Do you love to see the women around you feel & live their best life?
Family. Comfort. Faith. Kindness. Motherhood. Sisterhood. Love. Friendship. Compassion. Encourage. Inspire. Style.
Laid-back & Down-to-earth. Fun. Playful. Genuine. Authentic. Homebody. Traveler. Adventure Seeker.
~A PASH GIRL~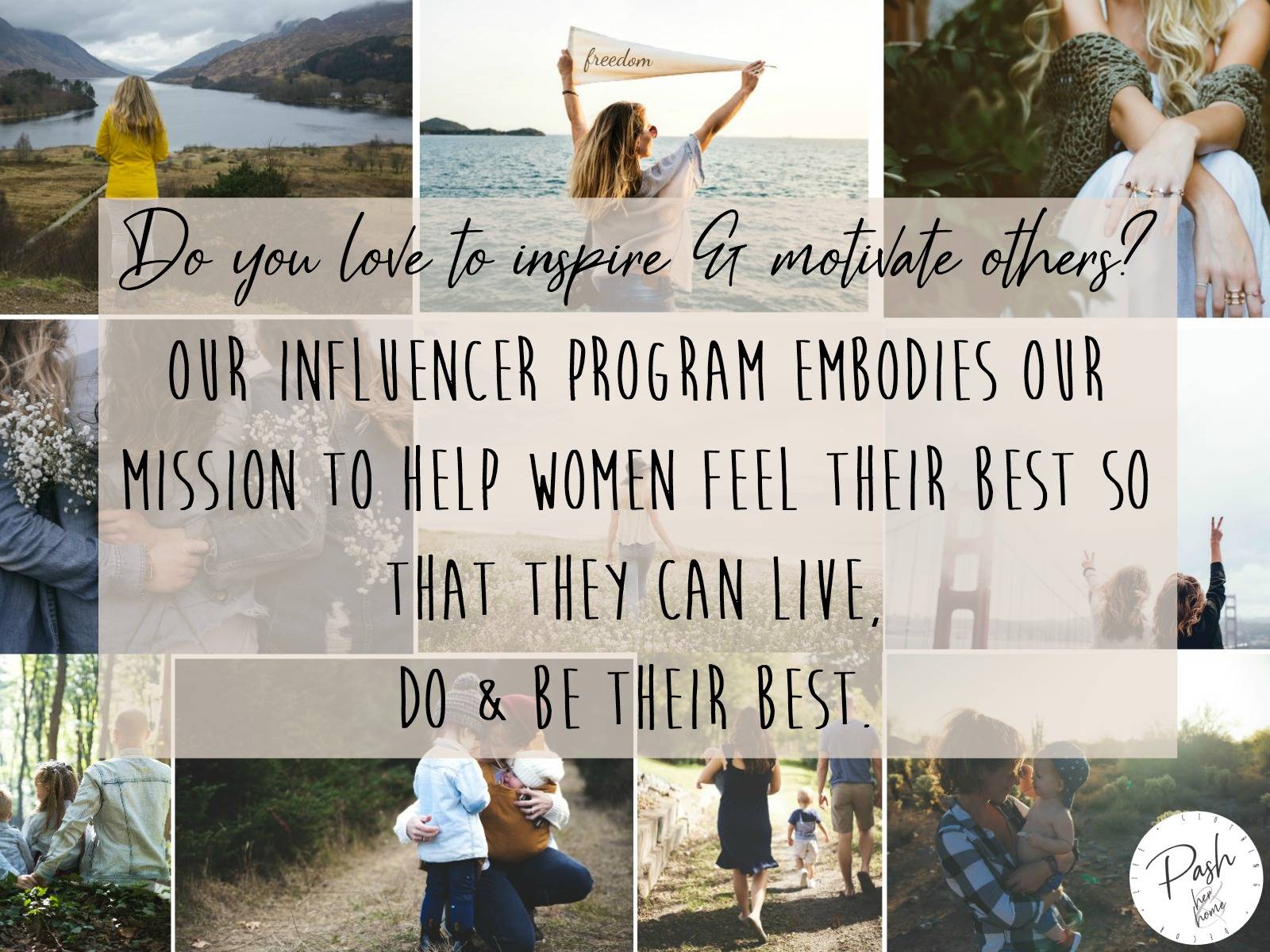 CHECK OUT OUR PERKS AND REQUIREMENTS
Featured across our social media accounts

Receive gifted product for sharing campaigns and sales

Opportunity to make a positive impact on others with the Pash Message
Share quality photos wearing Pash and information to encourage purchasing on social media platforms and blog, using high quality photos

Spread the word about the PASH brand and encourage others to join the community

Share sales and campaigns upon request

Represent PASH in a professional light

Spread the PASH mission by including encouragement in your posts

Must actively participate in social media and have public accounts