Hey friends! My name is Mara and I'm the founder & owner of PASH.
I wanted to share with you why I started PASH & our mission behind the shop!
The simple message is that we want you to feel amazing to celebrate the hell out of life and live this one life we have to the fullest!
FEEL GOOD. HAVE FUN. CELEBRATE LIFE.
Every moment of our life, is a once in a lifetime moment. Life is so precious, we want to inspire you to embrace those moments, to have fun, & enjoy life!

But if you totally geek out over reading more about the stories behind the businesses,
then keep reading my friend!
And be sure to follow us on Insta, FB and read the blog to get to know us even better!
About 2017 I was at a place in my life that my role as a mom was changing, my girls were grown and didn't need me as much anymore. With them headed off to college I knew I needed to find a new path for my life beyond being a mom. I wanted to challenge myself and do something that was close to my heart, something my girls would be proud of, something that would serve women in a positive way.
I started PASH because I wanted a way for not only myself but for women to feel good about themselves right now, right where you are in life in this moment, whatever that season of life may look like. Not when we lose the weight, get in shape, do this or that, or achieve this or that, but right now.
The one thing that I could think of that we could do right now to instantly change how we feel is to change how we dress. So PASH was born. It's the one step we can begin to take right now in our own self -care to shift feeling down about ourselves to feeling good. When you slip on your favorite jeans or a cute tee with a jacket that just pulls it all together, it can instantly shift your thoughts, which leads to your feelings. We begin to feel good, confident, happy.
Oh, sweet friend this is so close to my heart not only have I struggled with my own weight struggles, body image issues, insecurities, unworthiness, but I also have two daughters (Paige & Ashley = PASH!) and it breaks my heart that these things would keep them, us, from being who we were fully created to be.
I have a deep desire that we can change how we as women view ourselves & begin to take care of ourselves in positive ways. No more feeling like we aren't good enough and talking down to ourselves but to act in a more loving way to ourselves so that we can feel better about ourselves.
My hope is that:
You live life to the fullest.

You have more fun & celebrate life.
You bravely & boldly follow our dreams.
You know our value & believe your worth.
You have peace with yourself and believe that you are enough just the way you are. You were created to be uniquely you and you deserve to feel amazing.
You feel comfortable in the skin you are in no matter what season of life you or your body are in right now.
You remember to take care of you even in the crazy demands of your busy everyday life.
That you slip on whatever outfit you feel good in and feel empowered to live your best damn life!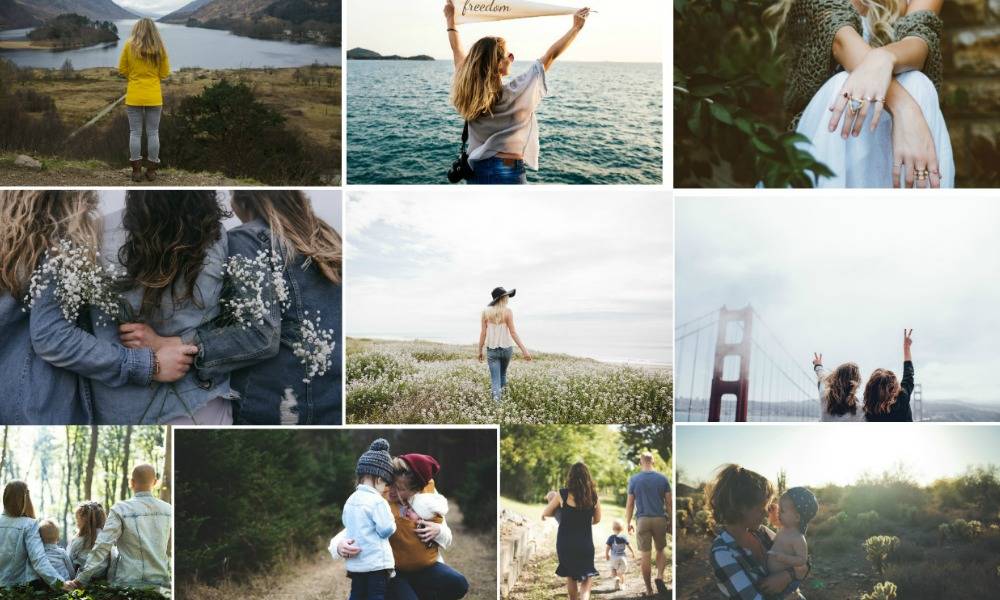 FEEL GOOD.
HAVE FUN.
CELEBRATE LIFE.
We want to serve women, even if it's in the smallest way, through clothing & fashion to wake up every day, put on an outfit that helps you to feel beautiful, amazing, & confident so that you feel empowered to shine your light into the world feeling like the best version of YOU.
Our goal is to bring you clothing that's simple to put together yet stylish and trendy.
We consider the everyday life of the mom, wives, babes who are busy with play dates, running errands, meetings, side hustles, building businesses, date nights, dinner with friends.
We've carefully curated a casual, trendy collection of clothing that's still stylish & comfortable, simple to put together and mix & match items to help us confidentially live out our everyday lives feeling fun, playful, and beautiful!
Our simple message is we want you to feel amazing celebrating the hell out of life & living life to the fullest!!
Family. Motherhood. Sisterhood. Friendship. Love. Compassion. Inspire. Encourage. Kindness. Faith. Peace. Joy. Celebration. Fun. Living Fully.